Our Product Responsibility Policy
Building technology for customers' high-quality development
Haitian International focuses on product safety and continuous improvement of product quality, and wins customer satisfaction through the research and development of green and innovative technologies, comprehensive quality management system, and high-quality services. We control our products effectively at every stage from customer's demand to production and shipment, ensuring that product quality management is effectively implemented. With continuous growth of our business, we are building a green manufacturing system with high efficiency, energy saving and low-carbon, and have passed the certification of "Low-Carbon Product Supplier". Some of our series are listed in the National Catalogue for the Recommendation on Industrial Energy-Saving Technology and Equipment.
Intellectual Property Protection
Clean Technology
In response to the national strategy of "carbon peak in 2030 and carbon neutrality in 2060", as well as to meet the growing demand for environmentally friendly products from our customers, we have set clean technology as one of our core product strategies. We will further increase investment in clean technology, continuously develop energy saving technologies, reduce energy consumption of products and expand solutions for degradable and recyclable materials, leading the industry toward a greener and cleaner future while achieving sustainable corporate development.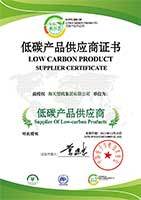 Certified as the "Low-Carbon Product Supplier" by the China Electronic Energy Saving Technology Association1
98%
Revenue from the products with clean technology accounted for 98% of the total revenue2
25
mkWh
In Q3 2022 we installed 25 mkWh of solar power systems3
1: As we have been sticking to the sustainable development strategy, and developing energy-saving and consumption-reducing technology to reduce the energy consumption of our products, we were certified as the "Low-Carbon Product Supplier" by the China Electronic Energy Saving Technology Association in 2021. Our MA, JU, VE, ZE and JE series PIMMs have been certified as the "Key Energy-Saving Products for Promotion in Ningbo". Among them, our MA and VE series PIMMs have received the national carbon label certification, making us the first batch of domestic injection moulding equipment enterprises to obtain the "carbon label". Three-phase REPMSMs, listed in the national "Energy-Saving Products for Public-Interest Project" – the Catalogue for the Promotion of High-Efficiency Motors, are applied to all our products, saving an average of 50% energy compared with that of traditional asynchronous motors. In addition, we, as a responsible industry leader to build an efficient, energy-saving and low-carbon green manufacturing system, were designated as the drafter by the China Plastics Machinery Industry Association to formulate the Technical Regulation for Carbon Label Evaluation for Rubber and Plastic Injection Moulding Machine (《橡胶塑料注射成型机碳标签评价技术规范》). And we, as the president of the association, actively drive the formulation of relevant national standards.
2: In 2022, our HA series PIMMs were certified as the "Key Energy-Saving Products for Promotion in Ningbo" following our MA, JU, VE, ZE and JE series PIMMs. Revenue from the above-mentioned products accounted for approximately 98% of the total revenue.
3: In Q3 2022 we installed 25 mkWh of solar power systems. In the future, we will continue to expand our clean energy capacity to achieve our goal of generating 168 million kWh of cumulative clean energy by 2025.
PIMMs Specialised in Degradable Plastics
We build PIMMs specialised in mouldable pure degradable plastics based on market demands. Particularly, a PIMM specialised in PLA degradable plastics expected to be unveiled at the International Exhibition for the Plastics and Rubber in Dusseldorf, Germany in October 2022.
PIMM Intelligent Water Drainage Project
This project aims to develop a piece of intelligent water drainage unit control software to monitor and control the flow of different branches of the mould waterway system in real time. Based on the demands of the moulding process, the water temperature of the waterway system can be accurately controlled to reduce energy consumption.
PIMM Intelligent Lubrication Project
This project aims to develop a piece of predictive lubrication maintenance and control software based on the overall operating condition of PIMMs, so that each moving part can be lubricated in an appropriate manner, saving lubricating oil and minimising the environmental pollution and product pollution.
PIMM Intelligent Heating Project
This project aims to develop an efficient electric heating device, which transfers heat to the barrel through radiation, and connects with the barrel through the metal structure with better thermal conductivity for further heat conduction. With an intelligent electric heating control program, the device is able to dynamically adjust the power output, and supplement electric heating with heat from the plasticising and shearing processes for the efficient utilisation of electric heating.
Product Quality
In strict compliance with the Product Quality Law of the People's Republic of China and relevant laws and regulations, the Group has established a comprehensive system for product quality control. Through the product quality control and tracking in the processes of parts procurement, processing and assembly, product shipment, finished product testing, and installation and commissioning, the product quality management responsibilities are effectively implemented. We have also formulated the Inspection and Test Control Procedure to monitor and measure product attributes at all stages from raw material procurement, metal processing to finished product shipment, and keep strict records for the related information, to ensure that product manufacturing meets specifications and requirements.
Service Quality
We have a sound communication and cooperation mechanism with our customers. Through telephone, email, online video conference, offline visits, invitations to negotiation and exhibitions and other online and offline communication mechanisms, we understand customers' expectations on the Group and our products, and solve the problems that customers may encounter when using the products, to ensure the quality and safety of the products sold as well as the services provided. The Group coordinated and integrated internal resources, and set up offices for key domestic/overseas customers. With such offices, we are capable of strengthening communication with global customers and offering them business support and after-sales services in a timely and rapid manner, thereby effectively improving customer satisfaction.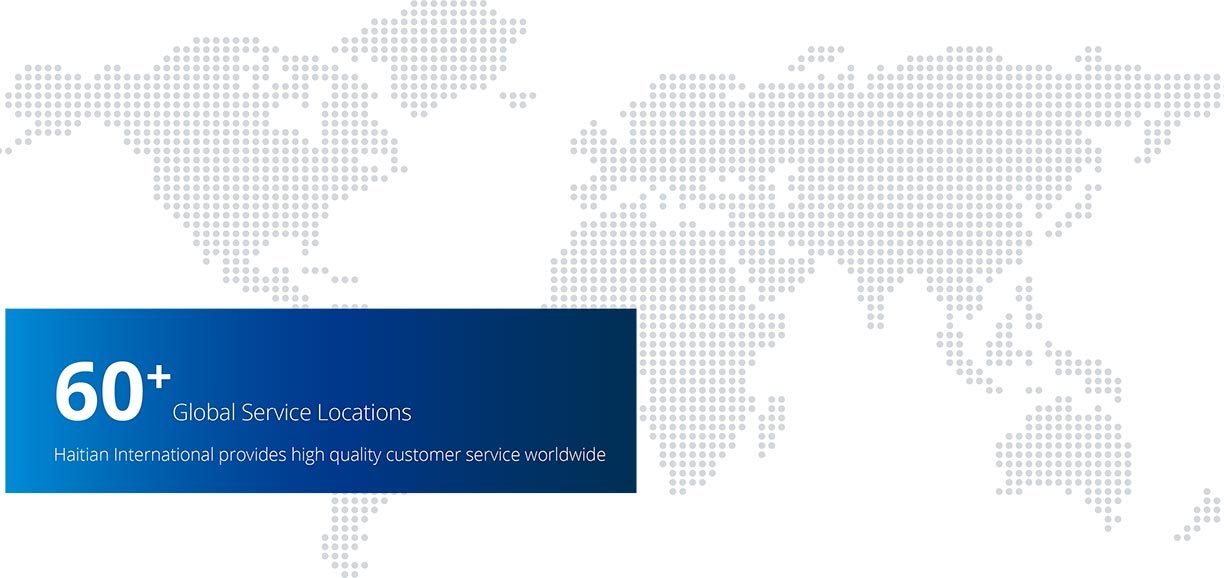 Intellectual Property Protection
The Group strictly abides by the Trademark Law of the People's Republic of China, the Patent Law of the People's Republic of China and relevant laws and regulations, and establishes a number of systems and procedures to standardize intellectual property protection (IPP). At the same time, we have built a professional team responsible for patent application and maintenance, and registered our trademarks in over 90 countries to protect our interest in local businesses.