Environmental Management System and Audits
Toxic Substances and Emission Management Policy
Abiding by the Environmental Protection Law of the People's Republic of China, the Atmospheric Pollution Prevention and Control Law of the People's Republic of China, the Water Pollution Prevention and Control Law of the People's Republic of China, the Law of the People's Republic of China on the Prevention and Control of Environment Pollution Caused by Solid Wastes, the Law of the People's Republic of China on Energy Conservation and relevant laws and regulations, the Group has developed a series of systems and procedures, such as the Control Procedures for Identification and Evaluation of Environmental Factors, the Operational Planning and Control Procedures for Environmental Processes and the Provisions on Graded Responsibility for Handling Accidents Concerning Safety and Environment Protection. The Group has a well-developed environmental management system to guide us to tighten emission control, make rational use of resources and promote ecological conservation in the whole process of production, service and administrative management. Our environmental management system is ISO 14001 certified; we kept qualified for ISO 14001 standard through annual review by the third-party professional organizations in the past consecutive three years.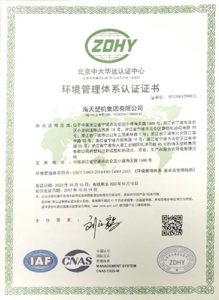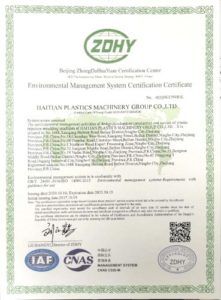 Environmental Impact Audits And Compliance
Internal audits and assessments
• The Environment Protection Department of the Group is responsible for identifying and evaluating environmental factors, supervising the environmental performance of all plants and functional departments, setting environmental targets and assessing the achievement of the objectives of each department, organizing trainings on environmental protection and providing relevant technical support.
• Each plant and functional department are equipped with dedicated safety and environmental protection personnel, responsible for checking the department's environmental performance and promoting the rectification of unqualified projects.
• In daily operation, all departments should ensure the normal operation of environmental protection facilities, make operation records, check and maintain related equipment on a regular basis and repair related equipment in a timely manner.
External environmental impact audits
The Group engages third-party independent institutions to conduct annual environmental impact audits.
External compliance audits
Annual compliance audits are conducted, for all locations of operations, with reference to the ISO 14001 environmental management system and relevant laws, regulations and standards, covering factors including emissions of waste gas, waste water, toxic substances and waste.
Culture and Training for Environmental Management
We highly value the cultivation of environmental awareness among employees, conduct publicity campaigns in the headquarters operation area and arrange trainings to disseminate knowledge about environment protection at regular intervals. In 2021, we organized approximately 500-hour trainings on environmental protection for employees, where we popularized environmental laws and regulations and offered practical courses on sewage treatment, enabling our employees to understand our environmental management system. Besides, according to the environmental regulatory requirements in the industry, we actively communicated with external enterprises and cooperated with them to carry out around 60-hour trainings.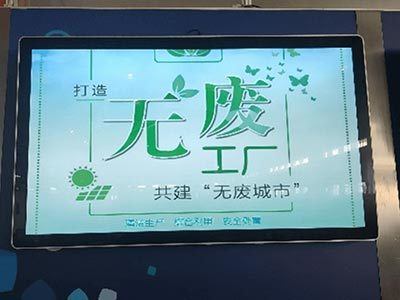 Environmental protection promotion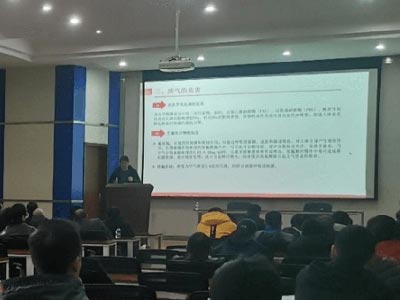 Training on environmental protection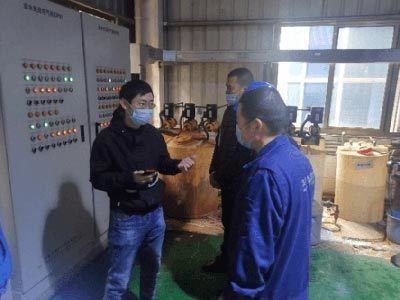 All operating sites mentioned on this page apply to the Group's Ningbo site (accounting for more than 85% of the Group's output).