Progress nonstop: Empowering the new era of E-Mobility
2023-08-29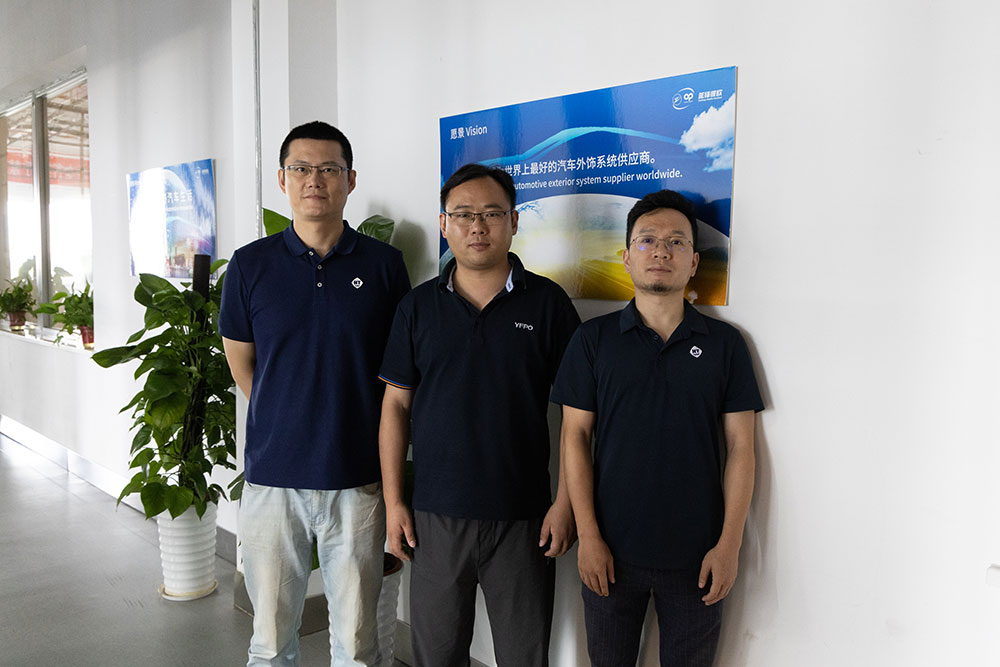 Currently, the wheels of history are spinning fast. From the era of fossil energy towards the era of new, sustainable energy, with a new round of industrial transformation accelerating its evolution. As a leading domestic supplier of automotive exterior parts, Yanfeng Plastic Omnium (YFPO) keenly seizes the changes in development, empowering E-Mobility with advanced technology and continuously shaping new momentum and advantages.
Recently, we had the privilege to visit YFPO's Hefei factory and discuss the new opportunities and formats in the automotive industry with Injection Molding Manager, Xu Maohong. The story between YFPO and Haitian began in 2009. Currently, the Hefei factory has six operational Haitian injection molding machines, covering a clamping force range of 2,400 to 3,300 tons, providing a complete set of solutions for the injection molding of automotive bumpers. Mr. Xu told us that initially choosing Haitian was an attempt, as Haitian is one of the better domestic independent brands. It outperforms foreign equipment in terms of response time and availability. In terms of after-sales service, with multiple service points, a phone call can result in on-site problem-solving within a few hours.
At the same time, the reliability of Haitian machines is also very impressive and can meet the requirements of current products. The user interface and software development are more user-friendly and conform to Chinese usage habits. Over the years, Haitian has been steadily improving and its technology has been catching up with the technical level of some high-end oreign equipment. From the first device in 2009 to present, there has been continuous progress.
After over a decade of use, Haitian equipment has gradually gained popularity, bringing ultimate product and user experiences, and supporting the production upgrade of YFPO's Hefei factory.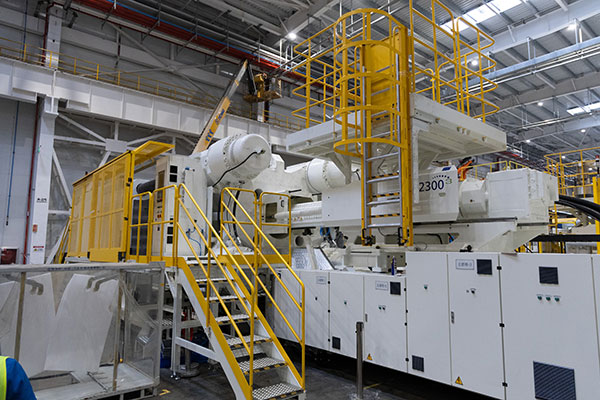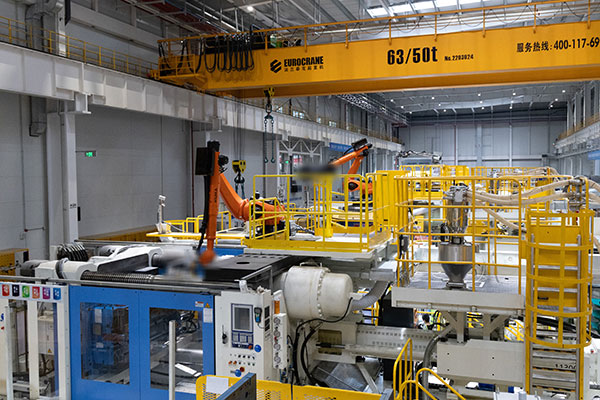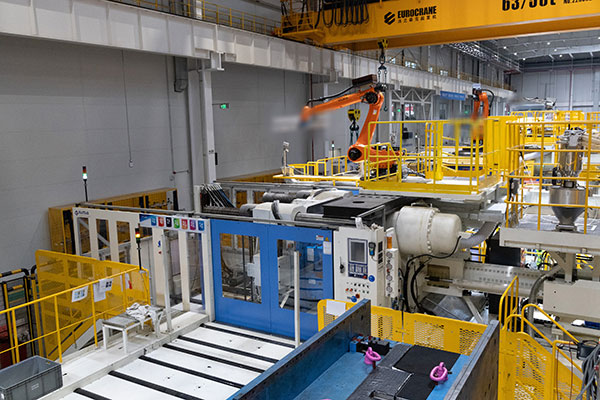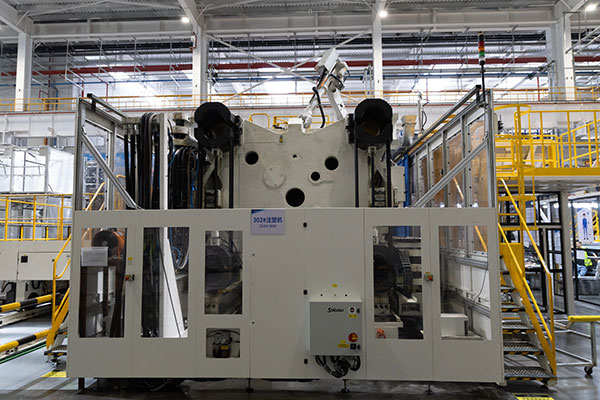 Amidst Challenges: Grasping New Momentum, Seizing New Opportunities.
In recent years, the automotive market has gradually been taken over by new energy, and the rapid development of new energy vehicles is accelerating industrial transformation. In return, market and customers have raised higher standards for automotive components, posing greater challenges to the manufacturing side.
Compared to traditional combustion vehicles, it has appeared that new energy vehicle models are more diverse and undergo rapid updates, requiring small production volumes for multiple projects and continuous development. In the past, the development cycle for a conventional vehicle project was 24 months, but emerging new players in the automotive sector now demand this be compressed to 16 months or even shorter. This presents a significant challenge for many automotive manufacturers. Apart from providing the equipment itself, Haitian can also offer a complete set of peripheral automation solutions, flexibly connecting downstream processes, which can serve YFPO more effectively, provide added value, and help to save development time.
Moreover, young consumers pay greater attention to the stylish design of vehicle in- and exteriors, with designs constantly evolving. The bumper, as a key element of the overall vehicle appearance, must meet higher aesthetic standards, seamlessly integrate with the body, and contribute to the overall decorative effect. With leading manufacturing techniques, Haitian assists YFPO's Hefei plant in achieving utmost precision in details, catering to different consumers' ultimate expectations for vehicle exteriors.