Automatic Processing of Machine Frame – Discover the Intelligent Manufacturing of MA series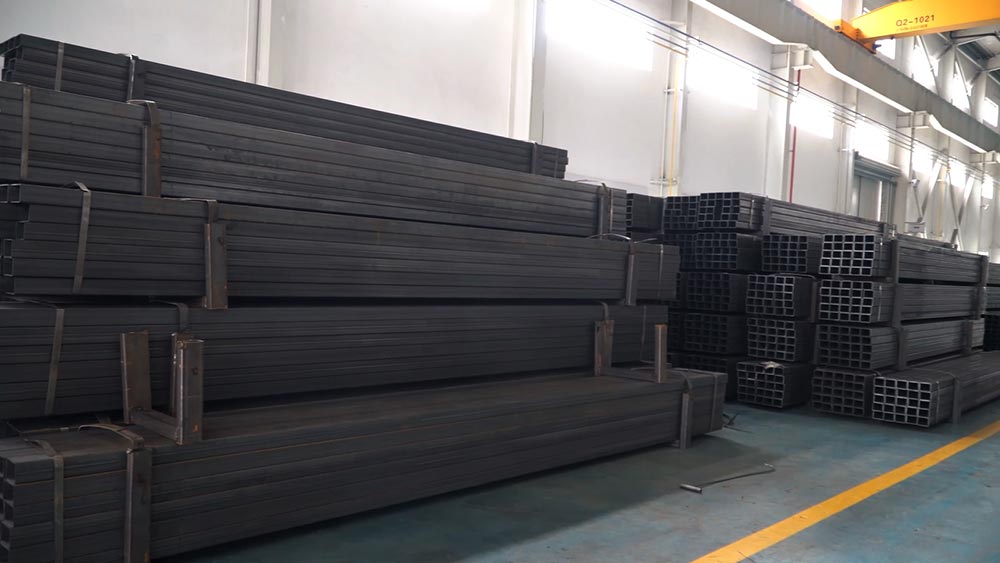 Entering Haitian's automated production and assembly workshop, the introduction of a series of advanced production equipment such as laser tube cutting machine, laser plane cutting machine, large gantry machining center and automatic robot water-based paint spraying line ensures the high precision of the production process. While maximizing the performance and quality of the airframe, it realizes green production, energy saving and emission reduction.
Equipment and Features
The laser pipe cutting machine with advanced technology is integrated with an automatic feeding mechanism to meet various requirements. The maximum linear cutting speed can reach 3m/min which significantly improves the efficiency and is safe & reliable at the same time.
Through innovation, the automatic assembly line has created the first method of machine frame assembly of plastic machinery in China, which effectively improves the working environment, strictly controls the assembly quality, and improves assembly efficiency by 100%
Double station gantry milling that is independently developed has a double platform exchange mode to improve the manufacturing accuracy. The hydraulic clamping tool has a faster clamping speed and higher positioning accuracy. Equipped with an automatic tool setting system, high precision, stability and high quality.
Automatic painting line integrates automatic pre-treatment, masking, painting, and drying processes. Automated robot painting has implemented a more stable film thickness. A water-based cleaning and vitrification process in a closed environment, supports green manufacturing.
In the future, Haitian will continue to boost an intelligent manufacturing system through technological innovation and new equipment, to guarantee the quality of each manufacturing process. With higher accuracy, the quality of the machine frame is improved, and the high-quality manufacturing benchmark is established for the plastic machinery industry to provide better products and solutions to customers.