Haitian International at Chinaplas 2021
2021-04-08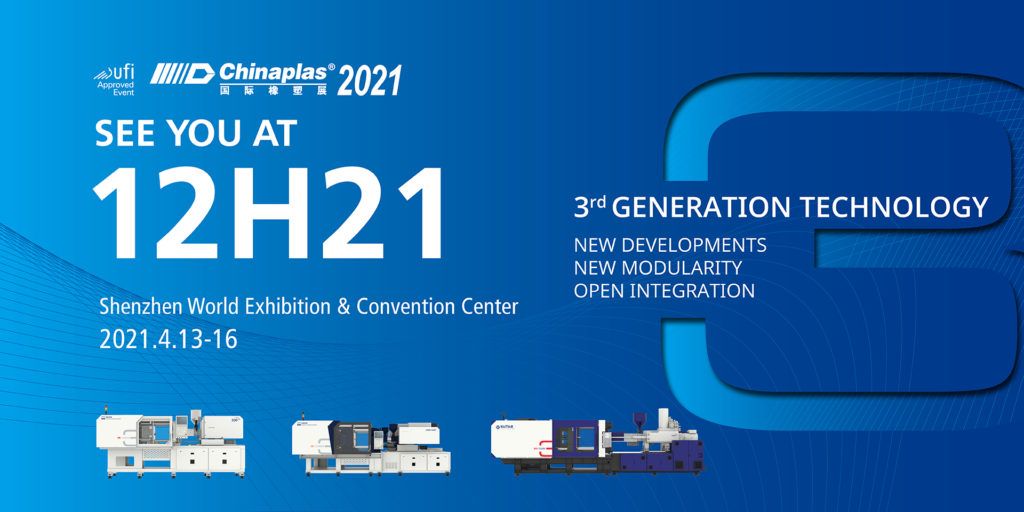 Chinaplas 2021 from April 13 to 16 in Shenzhen +++ Booth 12H21 +++ World premiere of the high-speed MA/K +++ Intelligent application packages for the growth industries medical, packaging and consumer goods
Productivity and flexibility are still the key factors in plastics processing. Injection molding machines from Haitian and Zhafir take them to a new level. With optimized and newly formed machine technologies "to the point", they increase production efficiency, reduce resource consumption, increase application diversity and, at the bottom line, always pursue the same goal: the best possible utilization of all production capacities – for maximum success.
Whether servo-hydraulic, electric-hybrid or fully electric: digital networking sets the pace in smart manufacturing. 3rd generation machines combine sophisticated hardware components with intelligent system technologies.

Fast cycling and thinwall production
World Premiere: Haitian Mars K Series

World-premiere: Mars K Series: ultra-high speed, fast response, process stability
The trend towards ever thinner-walled packaging materials is increasing, especially the demand for even more efficient and material saving solutions. Haitian Plastics Machinery introduces the servo-hydraulic ultra-high speed "MA/K" with injection speed of up to 1000 mm/s.
Based on the servo-hydraulic world bestseller Mars Series, the MA/K offers excellent price-performance ratio and proven product quality. With high-speed injection the MA/K masters extremely thin-walled products, especially for high-cavity & thin-walled packaging solutions.
Innovative, direct press injection unit design with ultra-high injection speed up to 1000 mm/s
Independent electric dosing to improve accuracy and save energy
Dedicated and highly efficient plasticizing components
Accurate control and extremely short dry cycles, improved durability of clamping unit
Innovative drive technology to achieve high overload capacity, response time control within 18ms
Live Performance MA5500K/1300: 4-cav medical container made of PP.

Clean production
Zhafir Venus III Series / medical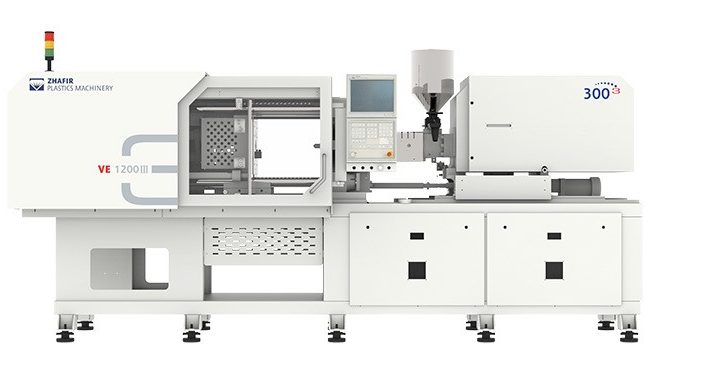 The Venus III Series / medical: Fully electric, clean and precise
The fully electric Venus Series combines system solutions for almost all medical application areas, from high-tech to mass-produced items. Through cleanliness, documentation and precision, it not only meets the industry's high production standards and strict health regulations, Zhafir's turnkey cleanroom solutions guarantee manufacturers a fast time to market.
Production and fully electric machine quality well suited for medical products
Anti-static painting and clamping structure to ensure cleanliness
Higher production efficiency for high-cavity molds
Closed production space, machine layout according to medical industry standards
Production management & information for traceability of production data and quality of medical products
Live Performance VE1500III-210h: 32-cav pipette tips made of PP

Multi component production
Zhafir Zeres multi Series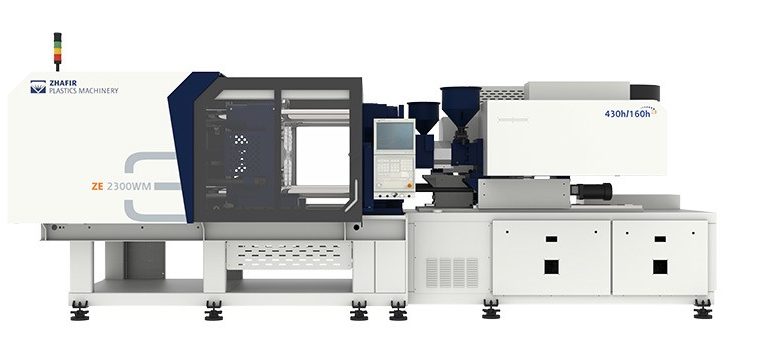 The Zeres multi Series: High precision and flexible integration
Multi-component solution with dual injection units for outstanding precision. Due to the modular machine concept and its high compatibility, the Zeres WM demonstrates enormous flexibility when integrated into automated upstream and downstream production processes. On top of that it offers all the advantages of electric injection.
Electrical injection units with precision up to ±0.01 mm
Modular flexibility enables a variety of injection unit layouts and combinations
Servo-driven rotary table, precise & fast response, accurate positioning
Flexible and open integration, compatible with various universal interfaces
Large application diversity and possibilities, for example for LSR and other material mixtures
Live Performance ZE2300WM-300/160: 2-cav cup made of LSR+LSR