Chenghai toys, requires high "quality" and "precision intelligence"
2021-02-05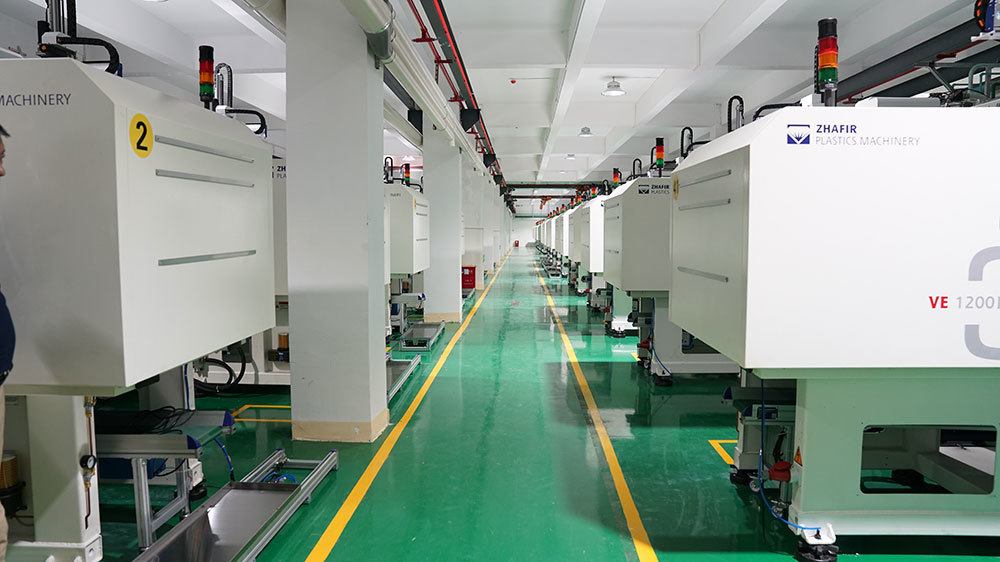 Interview with Shantou Big Tree Toys Co., Ltd.
Shantou Big Tree Toys Co., (hereafter referred to as Big Tree) was established in 2004. Their dedication to toy export trade, R&D, manufacturing, brand licensing and other trade business, lead them to more than 6,000 customers, products sold to 100 countries and regions in the world and a total annual sales of $100 million.
While many assumed that Big Tree would rely on their market position and status quo and strictly pursue the toy trade business, Big Tree stepped out of their comfort zone and established Open Mind Co., Ltd. Precision Manufacturing Company to advance in the field of toy precision manufacturing.
"Global toys industry relies on China, Chinese toys is associated with Guangdong, and Guangdong toys represented by Chenghai." Chenghai offers a broad variety of toys with good quality at low prices, which is well appreciated by domestic and foreign consumers. However, Chenghai, known as "China's toy capital", faced the issue that products are difficult to extend to the high-end market.
How will Chenghai toys address this issue in the future? With this question, we visited the leader of the toy industry in Chenghai – Big Tree Toys Co.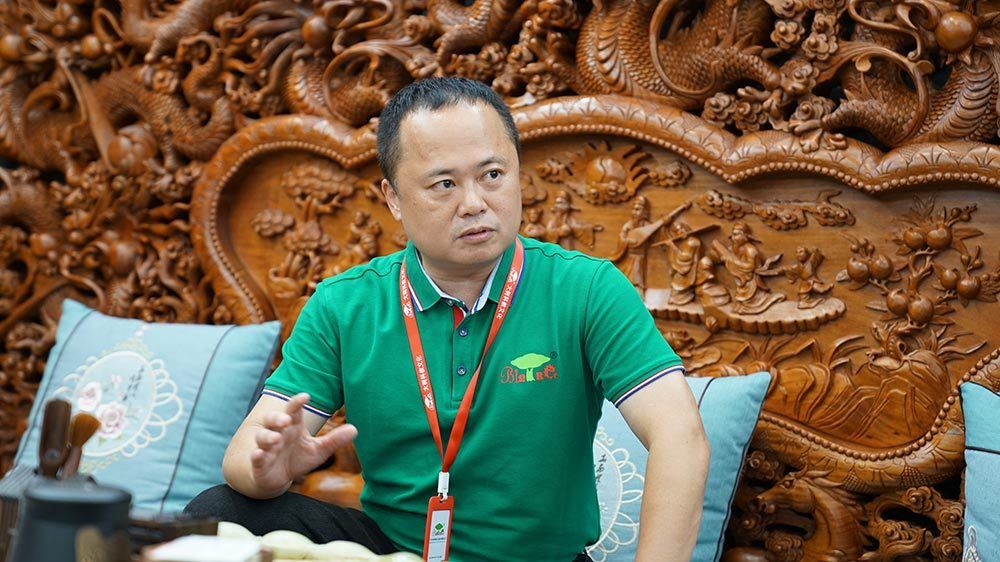 "Our fully automated and modern precision injection molding line would not have been possible without Haitian's holistic service and technical support "
-Lin Wei, Chairman of Big Tree Toys
Haitian International: In the past, Big Tree was mainly focused on sales. What drove you to establish the "Open Mind" physical intelligent factory?
Lin Wei: In the process of customer service, we realized that large international customers rarely produce their high-end toys in Chenghai but choose the Pearl River Delta or Hong Kong. Because of Chenghai little knowledge in precision manufacturing, the production process cannot reach the high-level requirements. Toy enterprises need to make changes in order to adapt to the high-end market.
After discovering the problem, Big Tree made up his mind to invest in the "Qizhi Precision Manufacturing" factory. We invested RMB 200 million in the first phase, purchasing 60 Zhafir precision electric injection molding machines as well as Haitian Smart Solutions intelligent material supply, automation products and other auxiliary equipment. In terms of mold manufacturing, we purchased top precision mold processing equipment and introduced professional R&D and management teams. At present, the equipment configuration of the factory can be said to be one of the highest-end factories among the toy processing factories in Chenghai, and we are determined to build up an advanced precision injection molding factory for the toy brands.
Haitian International: What kinds of toys does Qizhi Precision Manufacturing mainly produce?
Lin Wei: Qizhi Precision Manufacturing takes the production of high-quality play bricks as the starting point and will later expand OEM production of the whole toy industry chain. At present, most of Chenghais play brick factories manufacture on hydraulic injection molding machines with rather poor mold processing technology. But high-end play bricks are amongst the category that need precise injection molding technology. The introduction of Zhafirs electric injection molding machines enables high injection precision and repeatability, good stability and are very energy-efficient on top of that. The demands in production of play bricks such as flexibility, durability and dimensional accuracy can be all achieved and elevated Chenghai play brick industry to an international top level.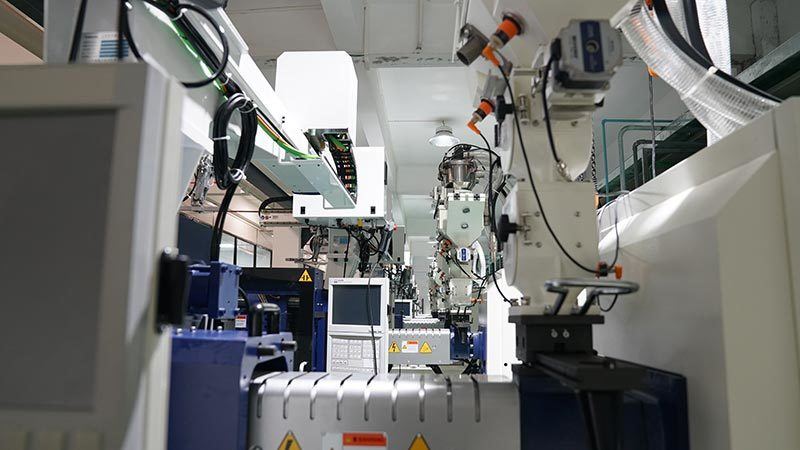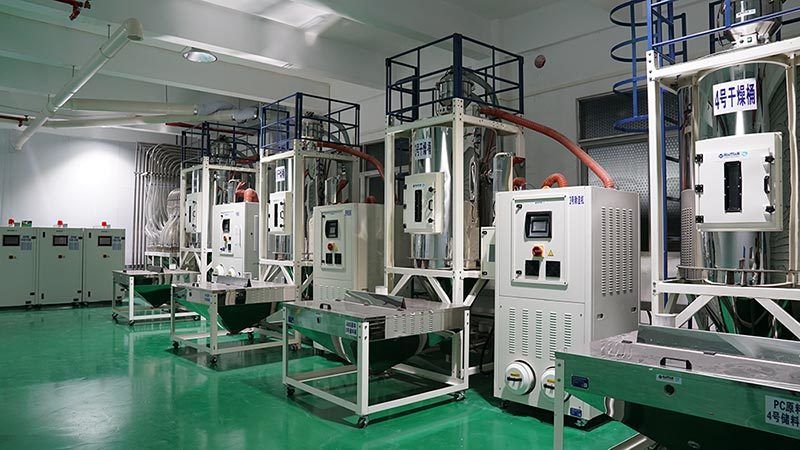 Haitian International: What is your initial reason for choosing Zhafir?
Lin Wei: Firstly, Haitian is a national brand in China, and we want to have a strong cooperation with Chinese intelligent manufacturing. Second, as the industry leader, Haitian provides a strong service network. Big tree from basically nothing to having a fully automated modern precision injection molding line, couldn't be achieved without Haitian's wholistic service and technical support. As a high-end brand of Haitian International, Zhafir Plastics Machinery has many years of technical experience and achievements, making it one of the global leaders in sales. We believe that Zhafir's equipment is well developed, and its service is excellent, which is why it has won the recognition of so many customers. Thirdly, when I visited Zhafir, I witnessed the dedicated work ethics of the Zhafir staff, and I believe that we will get twice the result with half the effort when we work with such a team. After a comprehensive comparison in many aspects, we chose Zhafir to make the best products with the best machines.
Haitian International: In the post-epidemic era, are you considering to further promote intelligent production in factories and layout intelligent manufacturing lines?
Lin Wei: The Smart factory is a necessary step in the future development of Chinese manufacturing, and our goal has always been to achieve digitalization and intelligence. Big Tree has been doing toy trade services for 16 years, and long ago hoped to establish a physical factory for toy processing and manufacturing. But the complex processing, production and management problems of the factory immediately came across.
Traditional injection molding factories with around 200 hydraulic machines, need hundreds of workers with various skills, which make them difficult to control and manage. Haitian, on the other hand, has built a highly automated, efficient and digital management production workshop for us. They supported us with equipment, raw materials, logistics and networking, and completed the whole fully automated precision injection molding production line more or less within a month.
Now, one technician can manage more than 10 machines at the same time. We have also digitalized the manufacturing process, accomplished process standardization, optimized resource allocation, and monitor toy quality in real time. The digitalization in production and management simply is beyond the abilities of human capabilities.
The smart factory is a major trend for the future, and we will push forward the construction of smart factories. With the idea of "precision intelligent manufacturing" Chenghai toys will continue to move to the top of the value chain.